Pediatric Stem Cell Transplantation Treatment and Research
V Foundation for Cancer Research Grant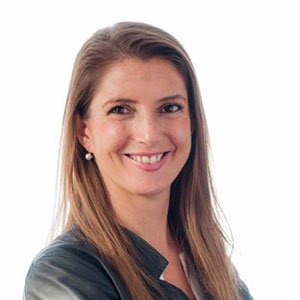 The V Foundation for Cancer Research has approved 2020 V Clinical Scholar Program grant funding for Dr. Alice Bertaina's "A new program of adaptive immunotherapy after alpha/beta T-cell depleted haploidentical hematopoietic stem cell transplantation (HSCT) to reduce leukemia relapse in children". The best treatment for leukemia patients, especially those who have not responded to other therapies, is stem cell transplant, but this has traditionally been limited by a lack of suitable donors particularly in the African American or mixed heritage populations, because finding a matched donor is less likely in these populations.
Dr. Bertaina and team have developed a stem cell transplant strategy that greatly increases the number of patients who can receive transplants. However, this strategy cannot provide the critical anti-leukemic and infection fighting functions required to kill all the leukemic cells and is therefore unable to give patients who receive transplants long term cancer-free outcomes. In this project we will perform three clinical trials designed to test the safety of three innovative cell therapies, which, when given in conjunction with our stem cell transplant strategy, have the potential to fight leukemia.
Our goal is to identify the optimal anti-leukemic cell product that improve cancer-free outcomes for children with leukemia.
Additional information on treatments and research